Flamingo Fun Finds Friday!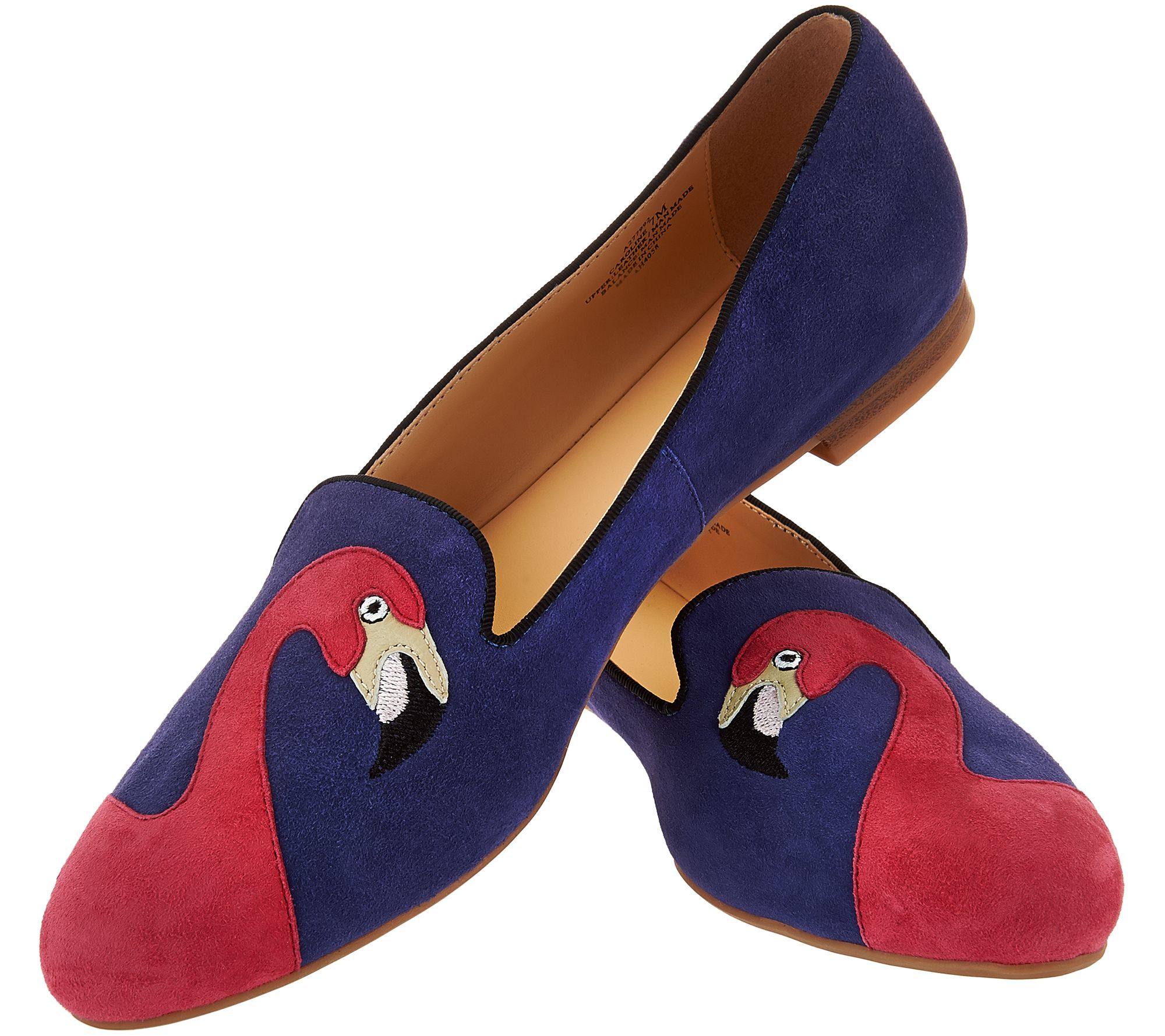 What's more fun and festive for summer than flamingos?
They really are birds you would expect to find in a Dr. Seuss book.
To think that there are actually pink birds has got to make you smile.
I hope that these fun flamingo finds will also make you smile and want to celebrate these amazing birds.
1.  These  babies will put a little pep in your step. C-Wonder Flamingo Loafers from QVC
2. Flamingo Daycation Shopper from Kate Spade is perfect to brighten up any summer outfit and will hold everything you need to take to the beach.
3. Flamingo Beach Towel  that can be personalized from Pottery Barn . It's so nice to have a bright towel that you can spot easily at either the beach, or the pool.
Even better that you can personalize it for yourself, or give to someone as a special gift.
4. Flamingo Slip On Sneakers from Modcloth  are so cute and easy. Great with shorts or a casual summer dress. How fun!
4. Flamingo Tea Lights from Waiting On Martha  These would make anybody smile at your next backyard get together.
5. Flamingo Lamp from Modcloth is something that will brighten up any room.
6. Drink Float Set from Modcloth What a great idea to have in your pool for your guests.
7. If you want to add a little whimsy to your outfit this Flamingo Pin from Bando is just the ticket.
I hope these things made you laugh a little and maybe give you some great ideas to punch up your summer fun!
Happy Shopping!